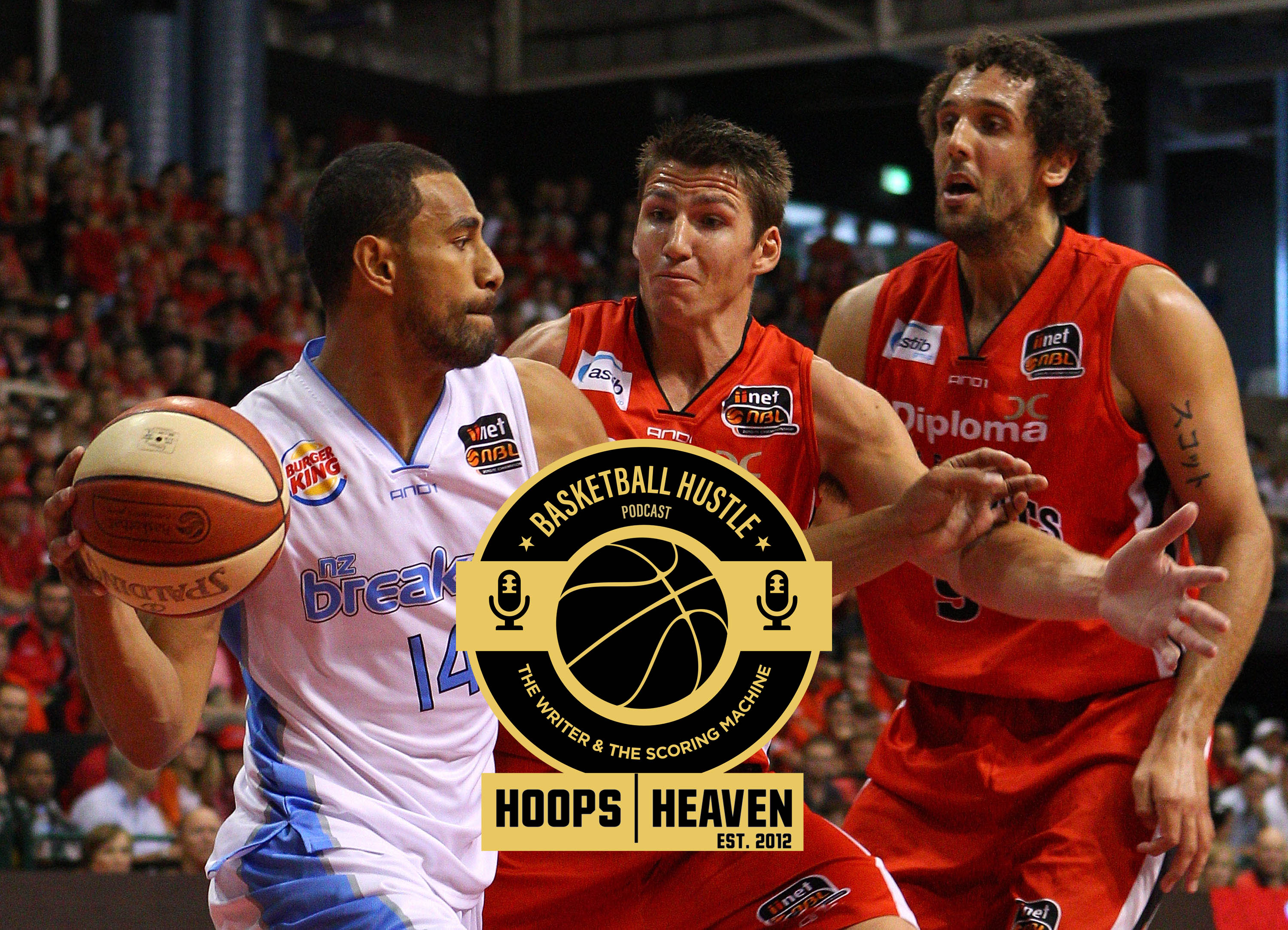 Matty Knight and Damian Martin step into the void of Shawn Redhage on this week's Hoops Heaven's Basketball Hustle to discuss all of the big news currently surrounding the NBL.
It's a bit of a change in format to this week's Hoops Heaven's Basketball Hustle with the unavailability of The Scoring Machine Shawn Redhage opening the door for an even bigger role for both Damian Martin and Matty Knight.
First up is Damian Martin and we begin by discussing the results from Round 12 of #NBL21 and why he believes it's going to be hard to see the top four change for the rest of this season.
It's then time to tackle some of the NBL's biggest current issues starting with Adam Forde's outburst post-match in Perth in last week about the officiating. That saw him cop a fine but Damo has some interesting insights into the whole situation on how he sees things now, how he saw it as a Wildcats player and then as an opposition player.
We then talk about the Perth Wildcats and their eight-game winning streak and Melbourne United's five-game winning run, but also what they need to do now that Jack White has gone down with a ruptured Achilles.
Next up and Damo discusses the Brisbane Bullets who now have welcomed back Lamar Patterson but have lost Vic Law before looking at the Illawarra Hawks and their challenging roster decision now that Daniel Grida is back healthy and playing.
Damo also offers his thoughts on the growth of Josh Giddey ahead of the NBA Draft and the similarities he sees with LaMelo Ball from last year.
Damian Martin then provides an update on #TheDamo Best Defensive Player Award thanks to Boomering. This week it was a couple of impressive big man who grab his attention for the votes.
We then welcome Matty Knight to the show for an extended TABtouch Preview.
Matty gives his thoughts on the opening to Round 13 with the Bullets beating the Hawks before he casts his expert eye over the rest of the games to come this week in the NBL.
Not only that but Matty gives some forthright opinions on why he felt Adam Forde was harshly treated by the NBL and gives his own thoughts on the officiating while also updating us on why he's in Melbourne right now with the WA Country Team for the National Under-18s Championships.
All that and plenty more brought to you by Hoops Heaven (www.hoopsheaven.com.au), TABtouch (www.tabtouch.com.au) and Boomering (www.boomering.com.au).
Play Now